Best Craft Beer Spots in Raleigh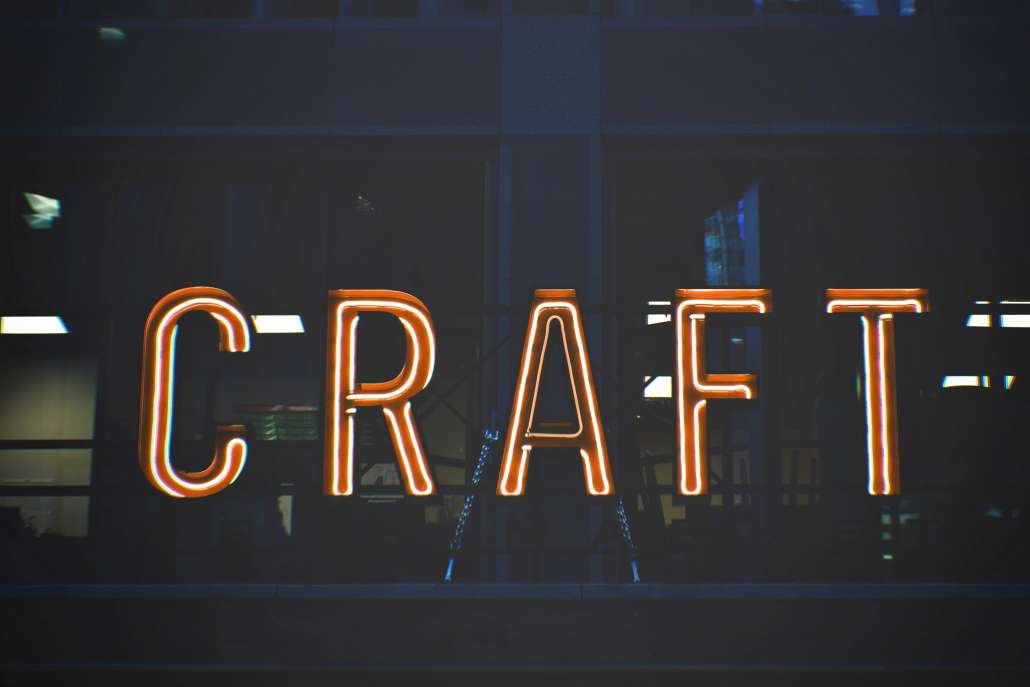 If you've tried We3 and already found an awesome group of people and you're reading this, then consider it our job to be your personal concierge and help you guys find the best place to grab a beer in Raleigh.
We've scoured the internet and found the top rated spots for craft beer in the city, and have our recommendations for you below.
Let us know in the comments how it went, or if there's a spot you think we should include that's missing.
House of Hops
If you're serious about beer and prefer a casual hangout, you've found your spot. House of Hops has 5 stars on yelp after over 100 reviews (!). 
It's a standard bottle shop: you'll pay a small "corkage fee," but as you're picking the beers off the shelf yourself, it's far cheaper than drinking at a bar (with far better selection).
Plus, you'll there's corn hole, darts, ping pong, arcade games and board games to keep you entertained.
House of Hops Site – Google Maps – Yelp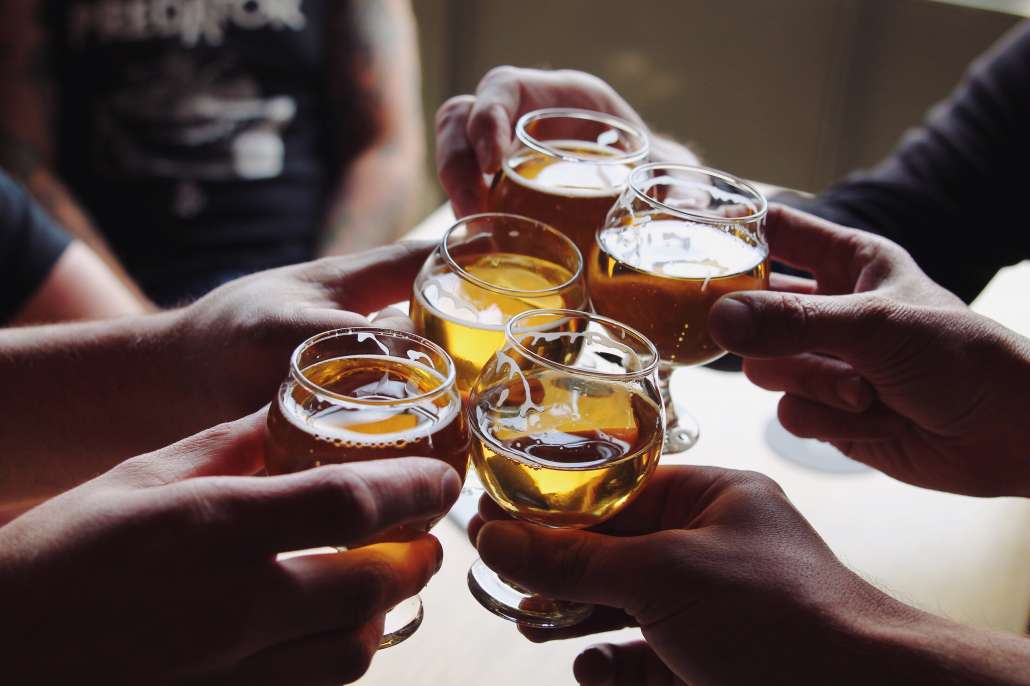 Brewery Bhavana
With 10 core beers and beer 40 taps, Brewery Bhavana's incredibly unique interior space and upscale food makes it one of Raleigh's most unique spots to drink amazing beer.
Unlike many of the other spots on the list, Brewery Bhavana is a bit upscale, feeling more like a cafe in Paris than a beer garden or pub. It also made Forbes' list of top ten restaurants in the whole United States in 2018.
Brewery Bhavana Site – Google Maps – Yelp
Trophy Brewing Company
Trophy is brewery and pizza place, and has a vibe to fit. Close to the university with outdoor seating. Trophy is social but still chill, and very friendly.
Trophy Brewing Company Site – Google Maps – Yelp
The Beerded Lady Bottle Shop
This bottle shop has some serious character and is a community favorite. They have a tap and sell beer by the bottle, and people rave about the selection and price.
Technically they're in Garner, south Raleigh.
Beerded Lady Site – Google Maps – Yelp
Big Boss Brewing Company
A typical brewery set up with tons of room, games, and usually food trucks. Check out Big Boss Brewing Company for a quiet and friendly place with a great selection of beers
Big Boss Brewing Site – Google Maps – Yelp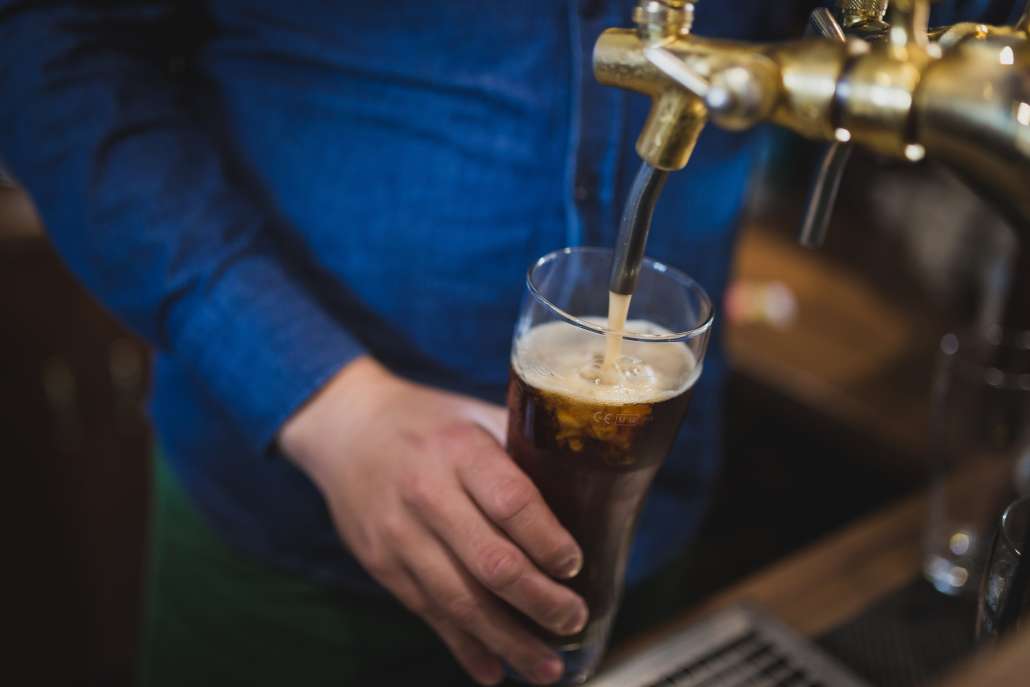 Lonerider Brewing Company
This no frills Texas themed brewery has a simple, very casual feel. No need to dress up to go out and have a beer here, and you'll have access to smaller but excellent selection of beer. Check it out of you're looking for something low key.
Lonerider Brewing Company Site – Google Maps – Yelp
Bottle Revolution Raleigh
This local bottle shop has insane variety and outdoor seating. Like many other bottle shops, it is loved by locals and is said to have great staff and owners. One of the original bottle shops in Raleigh, and with amazing food nearby, sitting out in the patio is hard to beat on a great day or night.
Bottle Revolution Site – Google Maps – Yelp

Raleigh Brewing Company
This is an extremely social spot, with an emphasis on how many games and ways there are to get people interacting. They often host large events and have a large outdoor space. Is this the best place on the list for enjoying the company of friends or meeting new people? Check it out and let us know what you think in the comments.
Raleigh Brewing Site – Google Maps – Yelp
–  –  –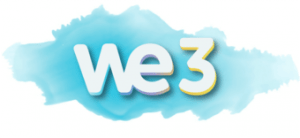 Haven't tried We3 and open to meeting cool people who like craft beer (and other things you like)? Give it a try here – it's completely free.
Got any Raleigh craft beer tips for us? Leave a comment and we'll pass it along to future readers!
– Julian
photo: brewery, glasses, craft sign, pour
https://www.we3app.com/wp-content/uploads/2022/02/We3-Logo-Menu-1-300x138.png
0
0
Julian Ilson
https://www.we3app.com/wp-content/uploads/2022/02/We3-Logo-Menu-1-300x138.png
Julian Ilson
2018-07-05 18:28:52
2018-07-10 14:41:44
Best Craft Beer Spots in Raleigh