How to Make Friends During Covid-19
The Covid-19 pandemic has truly upended the playbook on how to make friends. Under normal circumstances, making friends can be a challenge in itself, whether it be anxiety about meeting new people or the hustle that comes with our careers. But with over two years worth of unforeseeable lockdowns, masks concealing our smiling faces, the responsibility to socially distance, and the spike in cases due to the rise of the Omicron Variant, many of us are finding it almost impossible to make friends during Covid.
Although the world will eventually re-open and return to a sense of normalcy, things like remote work and online shopping will remain. The world during and post Covid-19 offers less time for in-person interactions and more time spent on our screens.
The impact of the pandemic has undoubtedly altered human behavior and how we go about socializing with others. 
Nothing will ever be completely the same, in particular how we navigate making new friends. 
New friendships are still possible
I want to share with you how  – despite these strange times – I was able to meet four of my closest friends. I will go through the strategies I used like connecting through social media, joining online support groups, getting involved in online advocacy work, and simply trying new things. Throughout this article, I will walk you through each of these strategies to show you how you too can make new friends during Covid-19.
Psst…we built an app to solve this.
We3 addresses some of the main challenges with making friends, like alleviating the anxiety that comes with meeting new people 1-on-1, or simply avoiding the struggle to find compatible people to hang out with by taking care of the matching. It's free and private, and you can check it out here.

My Covid Story
Covid-19 wreaked havoc on countless lives: jobs were lost; graduations and weddings were canceled; millions suffered from its debilitating illness; and many others lost their lives. And in the midst of these devastating circumstances, like so many of us, I was racked with loneliness.
At the beginning of 2020, I was on a six-month university exchange in Thailand, pursuing the many opportunities I had to explore Southeast Asia. When I got the call to come home in March 2020, it felt like my entire world turned upside down. I never thought that I would be forced to leave my journey early, only to return home to my small, wintery village nestled in Eastern Ontario, Canada, because of a global pandemic. 
The notion that an infectious virus could sweep the globe was unimaginable before 2020. 'Social distancing', 'getting tested', and vaccine passports were all foreign concepts that soon became a part of our every-day vocabulary.
Coming home was even more of a culture shock than when I arrived in Southeast Asia. Going from meeting new people every day to being isolated at home with my dad and brother was tough. I longed for the familiarity of meeting new faces and creating new friendships. 
Even with the privilege of having access to technology, I still felt disconnected from my loved ones. I felt responsible to limit my contact with others as social distancing continued to be promoted throughout the media. 
But, I wasn't alone in feeling alone. Now more than ever, so many of us are suffering from prolonged loneliness and a lack of human connection.
How the Term "Social Distancing" Impacted Us
Although 'social distancing' was a term coined to protect us and flatten the curve to preserve the ability of hospitals to keep up with the number of people who need care, it sent the wrong message about what people needed to do, and perhaps ended up causing more harm than good. Rather than encouraging safe connections we so desperately needed to support our mental health and well-being during a scary time, it actually pushed people to cut social ties.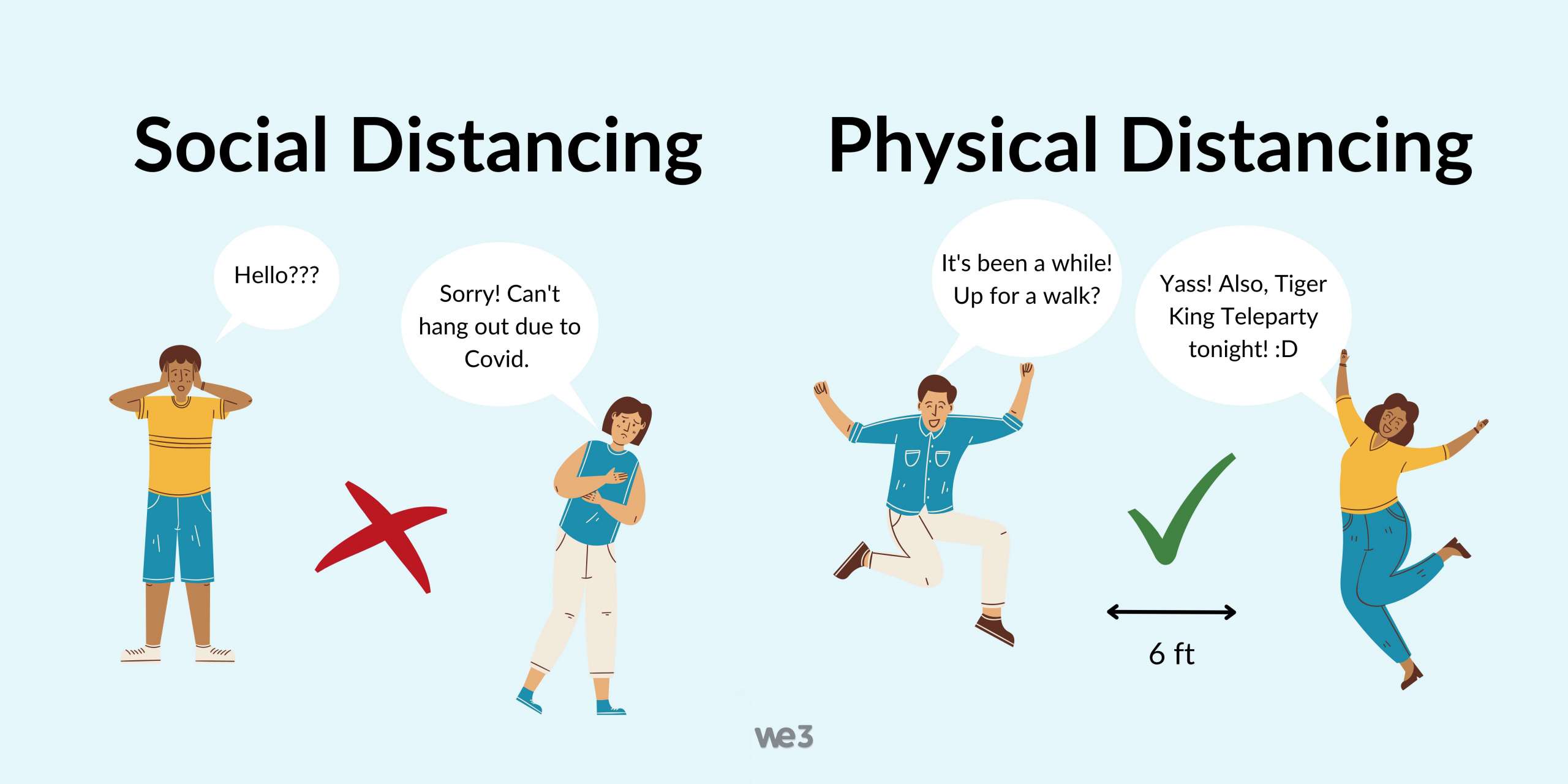 How Covid-19 Has Changed the Face of Friendships
This period of stillness also created the opportunity to reflect on our friendships. Many of us began to see how our values and views aligned (or misaligned) with our current friends and made decisions about which friendships were worth maintaining. For example, many ended as a result of things like perspectives on vaccines and political stances. 
The pandemic taught us that we really need human connections with people we are aligned with. 
Nevertheless, I was able to meet my best friends during the pandemic… and I think you can too. In the next section, I will share ways you can bridge new connections during this time and find friendships that will last.
How to Make Friends During a Pandemic
You might be wondering, "How can I be socially present but remain physically distant?", "How can I find people who align with my values?", or "How can I navigate making friends in this new world?"
Let's start by exploring the different ways you can find new friends.
Use Social Media as a Tool
You might be thinking that reaching out to an acquaintance or stranger online is weird or that social media is a superficial way to connect with others. However, more than ever, strangers are forming friendships online. You can leverage social media as a healthy tool to build your network, engage in rewarding discussions, and even deepen your relationships with acquaintances. 
Let me introduce you to Erica. Erica is one of my best friends – we met on Instagram during the pandemic. We had been mutual followers for around three years as we both studied at the same university, but we had only ever left likes and the occasional comment on each other's posts.
However, in November 2020, Erica spontaneously messaged me to discuss an article she had been working on as she noticed I had also been promoting my blog on my Instagram story throughout the years. She said, "Hey! I noticed you write blog posts! That's so cool!" The conversation led to her sharing with me a piece she had been working on and we decided to set up a Zoom call to talk about it. This call ended up being three hours where we discussed so many different things about our lives, from writing to embarrassing things we did during a night out. The next day we went for a coffee, and since, it has blossomed into an incredible friendship.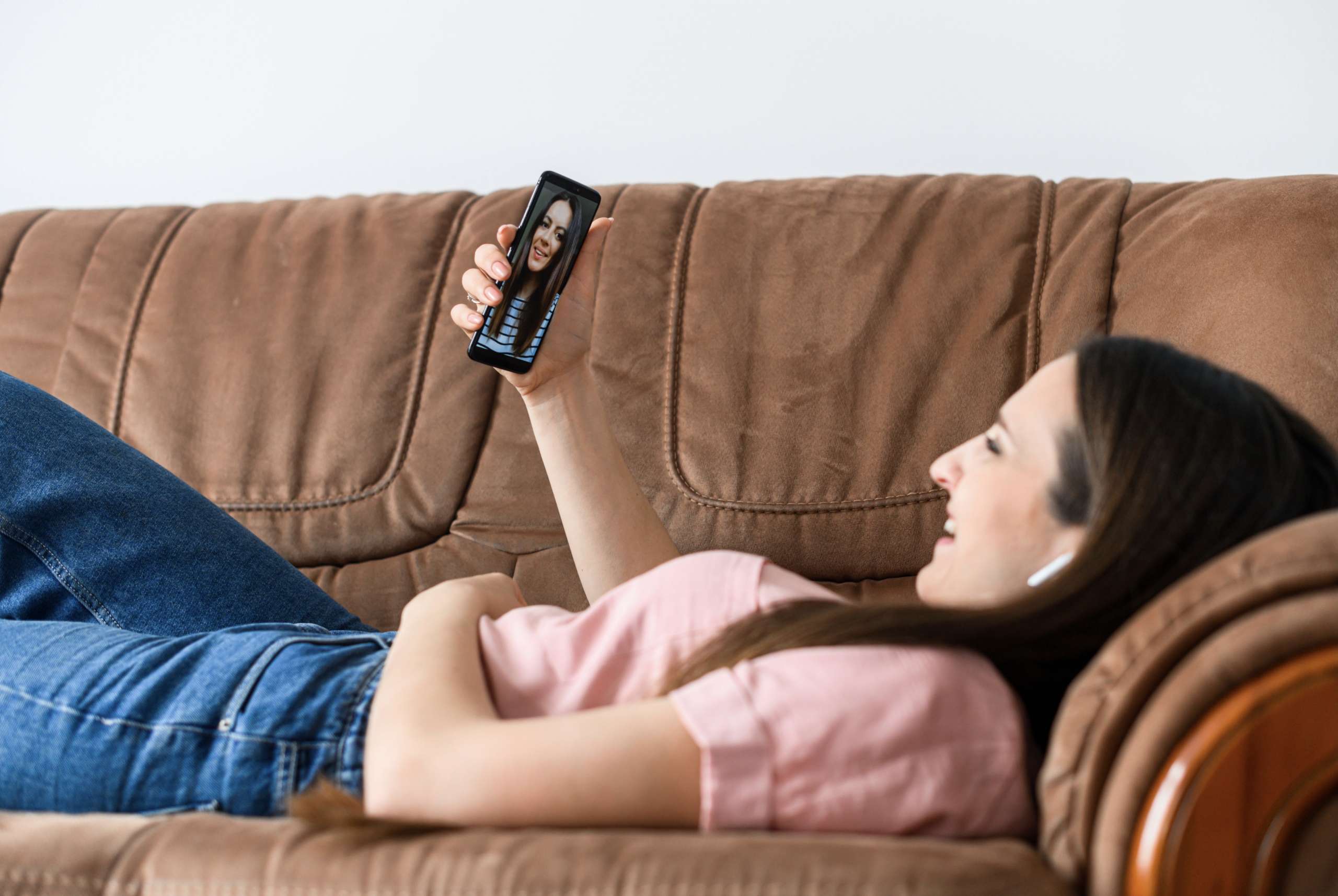 How to Connect With Someone Over Social Media… Without Looking 'Weird'
#1 Before you connect, make sure your account is "active"
When you send a request or try to connect with someone new, the first thing they will do is visit your profile to determine whether or not they want to connect. It's important to have photos of yourself so they don't think you're a robot or a fake account. To show that you are real, post photos that show your face and reflect your life. Share your favorite travel pics or even the cutest photos of your dog. By showing up online as your authentic self, people are more likely inclined to connect with you.
#2 Connect with them 
Send a follow request and hold off interacting with them until they follow you back. If they don't follow you back, your message may go into their spam box, or they may not even see your message at all. If they do follow you back, let them get to know you before you message them. Ensure you post often so that they have time to see your content and learn more about you so they will know you when you message. 
#3 Support them with likes, comments, and shares
Once you are connected, start by simply engaging with their content. If you message right away, it may come across as coming on too strong or they may think you're trying to flirt (save that for the dating apps!). Comment something genuine on their recent post or retweet something they shared. This kind of engagement can help you make a good first impression and when you do message, it won't appear out of the blue. 
#4 Message them 
When it comes to striking up a conversation over social media, the words you say and how you say it matters. It's important to remember that they cannot see your face or hear your tone, so choose your words carefully. Additionally, the timing of the message is important. Avoid messaging them at night or else it can come across as you flirting with them. 
Instead of messaging them something random or saying a one-liner like, "Hey," relate the message to something they posted. For example, say something like, "Hey I saw your recent post on how you xyz! It was so inspiring!" or, "Hey! I just had to ask, where did you get your dress from?" Ensure the message is genuine so that it can lead to a longer conversation. 
A simple message to someone, like the one Erica sent me, has the potential to lead to an incredible friendship in your life. But remember, when it comes to chatting online, sometimes people won't respond the first time around for reasons that have nothing to do with you. They may have other messages they are still sorting through, or they just forgot. Don't hesitate to message them again because it will show that you're genuinely interested in getting to know them. If they don't respond the second time around, seek out new people to connect with because there are so many people out there that are wanting to connect with people like you.
Join Online Support Groups
Another great way to connect with others is by joining online support groups. Support groups are communities of people who have usually experienced common adversity, such as a loss of a loved one or have a health condition, like cancer.
What Makes a Support Group Different Than Other Groups? 
Support groups are different from other online groups because they specifically focus on a common lived experience that is viewed as traumatic or significant hardship. Some examples of support groups include Cancer Survivor Groups or Addiction Recovery Groups.
If you are looking for more communities outside of a support group, like Plant Lover Groups or Knitting Groups, do a quick Google or Facebook search and several results should come up.
These groups can offer numerous benefits such as emotional support and a sense of belonging, but they can also lead to new friendships.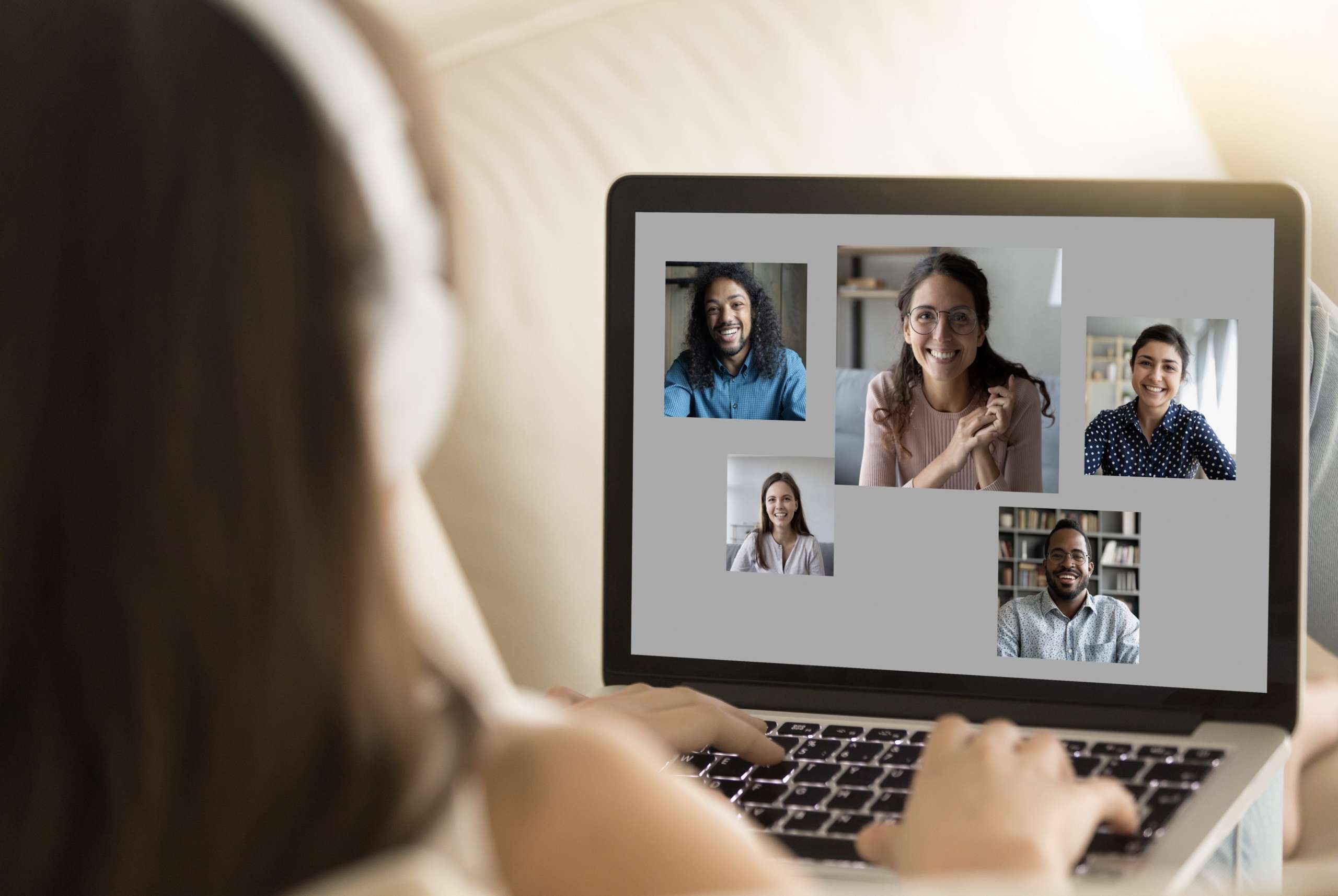 Support Groups Can Be Formed in Different Ways
Support groups come in different forms. Some are more formal and structured, such as those organized by a clinic or nonprofit. Other groups may be formed by someone like you who wants to connect with a few people to discuss a common experience. These less formal groups can be found on Facebook by searching terms like, "mental health support group" or "cancer survivor support group".
In the past year, my mom caught Covid-19 and was hospitalized twice. Fortunately, she was able to recover, but a side effect of the virus caused a ton of her hair to fall out. During this difficult time, she was able to find a Facebook group for survivors of Covid-19, called Survivor Corps, where many members had similar side effects. Not only did she feel supported, but she was able to find friendship in a few members. 
The best part about these groups is that it's normal to strike up a conversation with a stranger.
Often, there are moderators or members who facilitate conversations in the group's feed. I encourage you to engage in their discussions or even start your own discussion post. If you find yourself engaging with someone, message them to get to know them on a deeper level. Who knows where it will lead! 
Use Social Media as a Tool
Advocacy work is an incredible way to cultivate meaning in your life and develop new friendships with those whose values and interests align with yours. Advocacy work is where one takes action to create change on behalf of a specific group. It helps give communities a voice and tackle issues they are struggling to solve. 
Common examples of advocacy work include: fighting to end world hunger or poverty, striking against climate change, or standing up against domestic violence. You can also advocate for things like mental health accessibility, gender equality, LGBTQ+ rights, and more. There are various ways to go about advocating, both on a local and national scale, including: connecting with local and national leaders to engage in policy change, attending protests, organizing campaigns in your community or online, or starting a petition.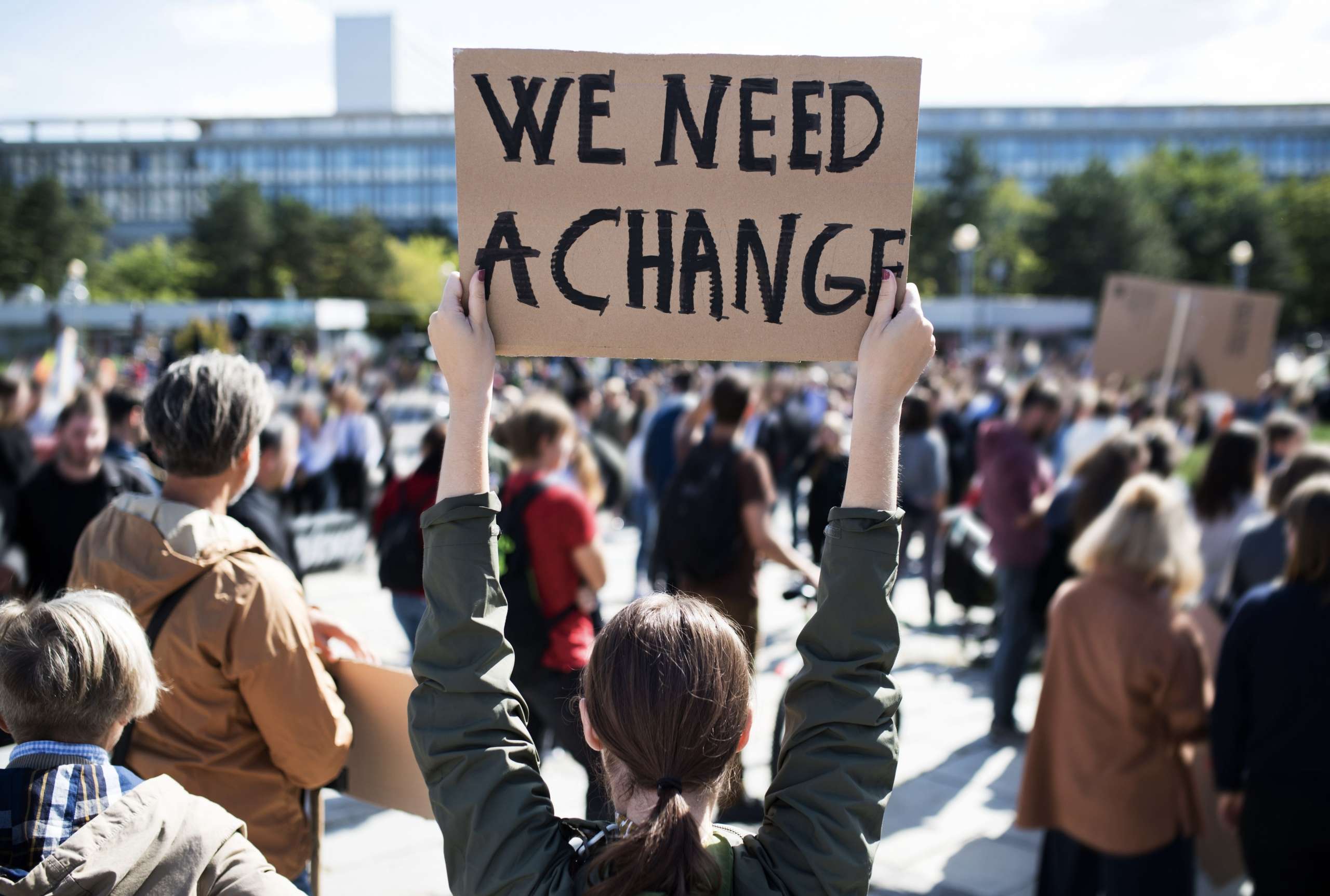 During the pandemic, there has been a shift to online activism especially around topics like the murder of George Floyd and the increase in protests for #BlackLivesMatter, and the presidential election in the United States. People began to take notice of social issues more during this period of stillness which inspired many to contribute to the conversation and take action.
Getting involved with something that's aligned with your values and beliefs can lead you to people with whom you are aligned. For example, when the pandemic began, I got heavily involved in mental health advocacy work online. I made several social media posts on Instagram about my perspective on mental health issues. Not only did it make my Covid experience brighter, because it gave me a sense of purpose, but it also allowed me to connect with other incredible people. My advocacy led to my involvement with a non-profit where I befriended two other members, Jess and Anna. Today, they are both my roommates!
How to Get Involved in Online Advocacy Work
Strategy #1: Find Existing Advocacy Groups & Reach Out
There are several advocacy groups out there, big and small, and they are almost always looking for new people to advocate for their cause. Do a quick Google search for organizations or social issues that interest you. If a specific search result piques your interest, visit their website, go to their contact page, and send them an email expressing your interest to get involved. 
Another way to scour the internet for these groups is by searching on Facebook. Similar to support groups, many advocacy groups can be found on Facebook. Once you find yourself in one of these groups, be sure to engage, ask for tips on how you can make a greater impact online, and befriend its members. 
Strategy #2: Put Yourself Out There By Sharing Your Views So Others Find You 
Putting yourself out there and sharing your point of view can be nerve-wracking. But remember, online advocacy work is becoming more and more popular because of the pandemic, so you may be surprised by the amount of support you receive. The first step is to pick a social media platform that you're comfortable with, whether it's Facebook, Instagram, Twitter, or even TikTok! 
You can also take it a step further by starting your own blog. This is a great way to share your point of view in-depth and you can use social media to promote your blog posts. I recommend using these web-hosting platforms as they are really easy to set up and have a ton of tutorials: 
If you're struggling to come up with engaging content, I highly recommend following content creators as a source of inspiration! For example, throughout my mental health advocacy work, I looked to creators like @mikzazon and @thebirdspapaya for content inspiration as they promote all things health and wellness.  
By putting myself out there, I was able to meet passionate mental health advocates around the globe. I did so by using hashtags related to the issue at hand (such as #MentalHealthAdvocacy), which allowed me to find other advocates and be found by them as well. If I saw that another person using these hashtags had interesting content I'd send them a message. 
Try New Things to Make Friends
As intuitive as it may sound, trying new things is a great way to expose yourself to brand new people. For example, during the pandemic, I learned how to start a podcast. It was a very uncomfortable endeavor at first, but it allowed me to build so many new genuine connections and have amazing conversations.

If you're not sure what to try, ask yourself, "What have I always wanted to do but haven't had the chance to try?" or "What did I enjoy doing when I was younger but stopped because life got too busy?"
This may take the shape of trying advocacy work or doing an outdoor fitness class. Or it may look like learning to cook new foods and inviting a friend for a picnic. Whatever it may be, ensure you are putting yourself out there in the process so you can meet new people. Some activities may be independent in nature at first, but you can leverage your social media to share what you're up to and potentially bridge new connections.
Here are some additional ideas that that may lead to new connections:
Learn to sew 

Test out new makeup and start a YouTube channel

Learn to draw or paint (use

Bob Ross

as your guide)

Take a masterclass

Play an instrument

Learn a new language

Learn to cook

Engage in creative writing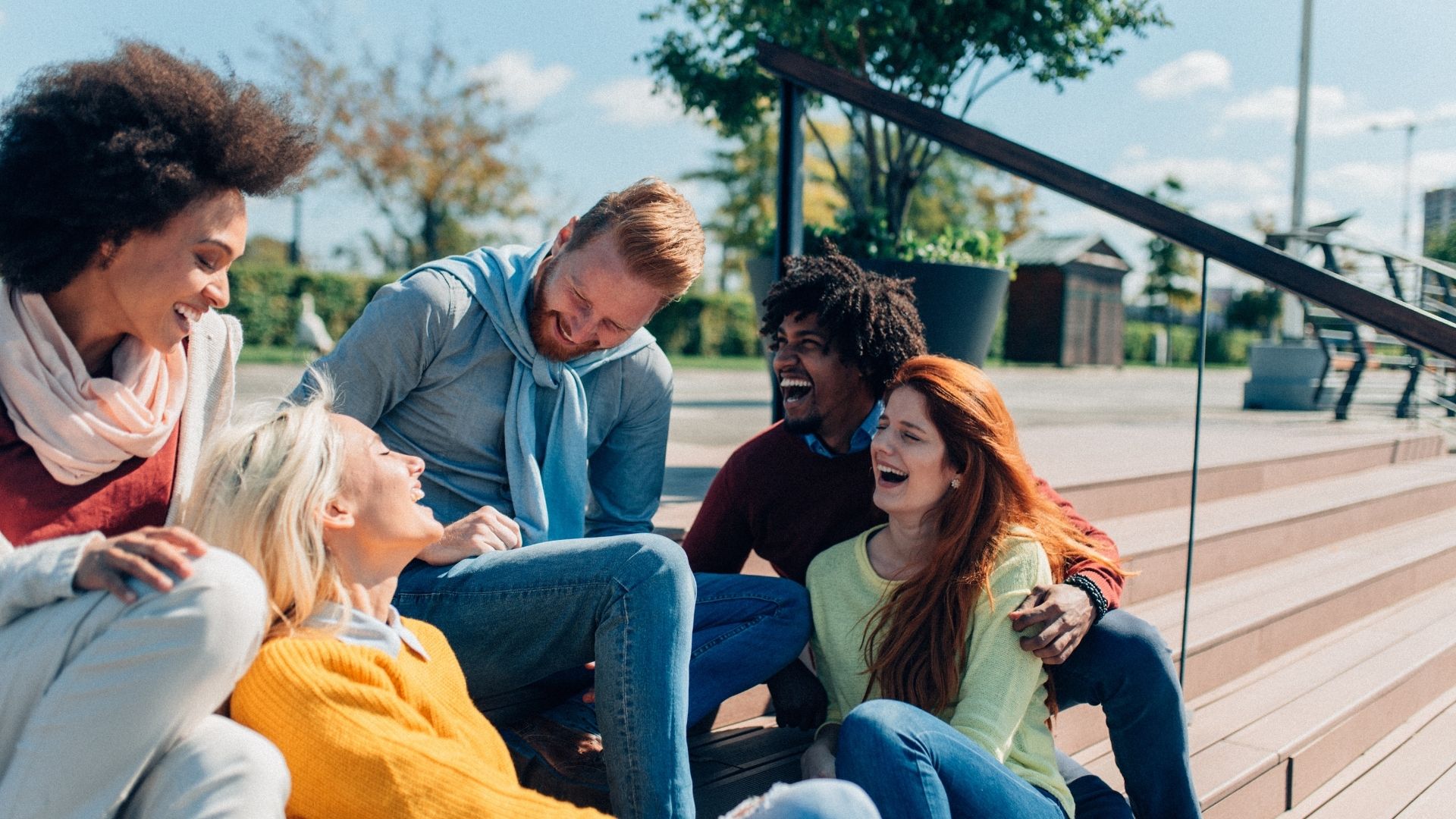 Once You've Connected With New Friends, Extend the Invitation to Hangout
Assuming that you've tried the tactics above and you have been able to make new connections, it's time to extend the invitation to hang out so you can get to know each other better.
Plan a Virtual Hangout
Depending on how far away you are or your comfort levels about seeing someone in person, a virtual hangout can be a great way to deepen your friendships. 
The first step is to schedule a time to hang out so that way it will happen. There's nothing more annoying than hearing "we should hang out" and then nothing happens. Also, when you have a virtual hang-out, it's important to keep your cameras on and limit distractions so you can experience a more human connection. 
You can watch a movie together using Teleparty or even better, start a TV series together so that way you can plan times to hang out again. You can also play games together like Among Us or other multiplayer games. Or, if you want to take a more educational route, sign up for a masterclass or conference together. Sometimes it can be as simple as having a virtual coffee together and chatting about anything going on in your lives. In this new world, there are so many opportunities to connect virtually in creative ways.
Propose an In-Person Meetup
Meeting up with friends in real life can allow for deeper interactions than in a virtual setting because it enables you to engage in different activities together that go beyond the limits of a screen. This is critical because for friendships to last, you need to have a breadth of experiences together, all while being able to withstand the different stages you both undergo in your lives – the ups and downs, highs and lows. If your friendship is based on one common connection or experience, the relationship will eventually fade because you won't know each other well enough to see the value in continuing the friendship.
It's important to note that the virus is still circulating and that unvaccinated and immuno-compromised groups are still at high risk. I recommend asking if the person you are meeting up with is vaccinated, or if you don't feel comfortable doing so, propose
outdoor activities
instead.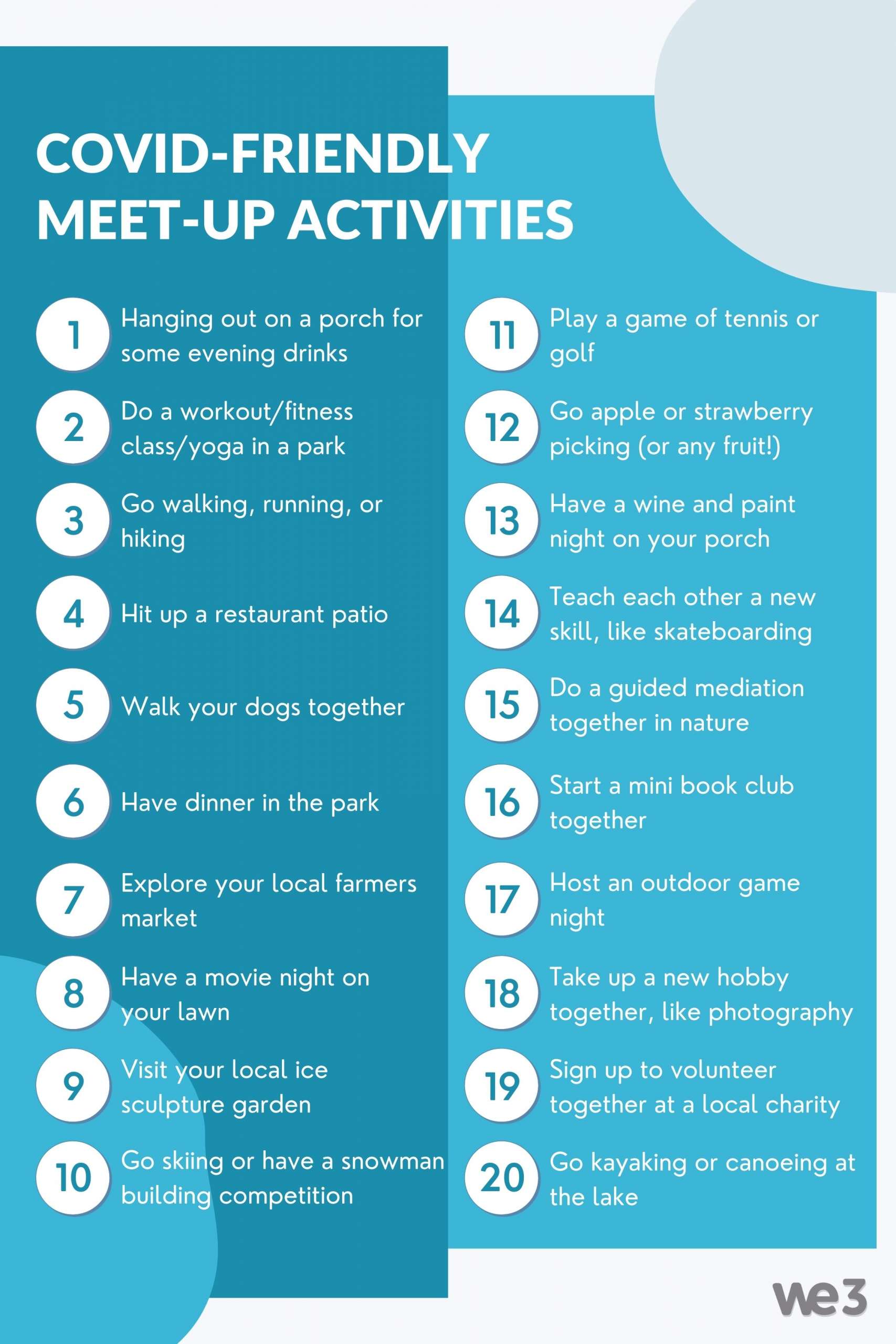 As restrictions continue to lift and things open up, there are many opportunities to do the things you've missed the most these past couple of years. After several conversations online, extend the invite to hang out if they live near you.
The other friend I connected with on a deeper level during the pandemic was Meg. When we moved back to campus in September 2020, we started going on weekly walks. We would have so many different kinds of conversations on our walks, allowing us to get to know each other on a deep level. Before the pandemic, we weren't as close, but as we continued spending time together, she has become one of my closest friends.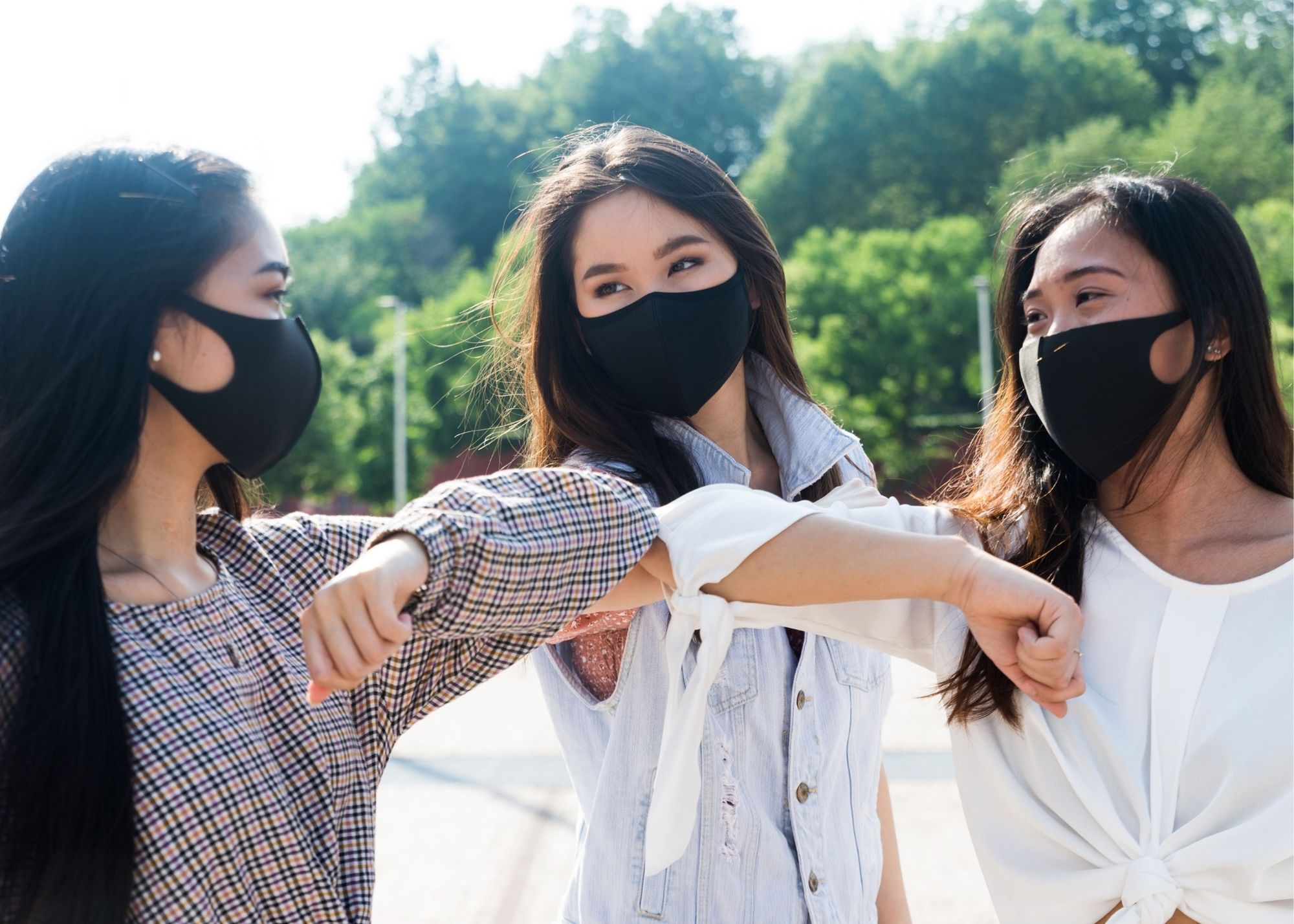 Here are some other activities you can do with friends in-person:
Hanging out on a porch for some evening drinks

Do a workout/fitness class/yoga in a park

Read in the park

Walk your dogs together

Do some lake activities like swimming, kayaking, canoeing, etc.

Go rollerblading or biking

Order takeout from your favorite local restaurant and have dinner in the park

Have a movie night on your lawn

Explore your local farmers market

Hit up a restaurant patio

Go skiing or have a snowman building competition

Visit your local ice sculpture garden

Go skating or tobogganing 
Ready to make new friends? Check out We3
You'll connect with some of the most compatible people in your area in groups of three. And remember, it's free!
A Final Note
The process of making genuine friends often takes time and can be a bumpy journey, especially during a pandemic. But regardless of what life throws at you, don't give up. People will disappoint you, and you will feel discouraged at times. It's normal. Just know, the more you put yourself out there, the closer you will be to finding the true friends that will have made the struggle worth it. 
Despite how challenging the circumstances have been, I am grateful that the pandemic led me to Erica, Jess, Anna, and Meg. I hope that you no longer let the pandemic get in your way of making new friends because there are people out there waiting to meet you.
https://www.we3app.com/wp-content/uploads/2022/02/We3-Logo-Menu-1-300x138.png
0
0
Hailey Rodgers
https://www.we3app.com/wp-content/uploads/2022/02/We3-Logo-Menu-1-300x138.png
Hailey Rodgers
2022-01-20 18:12:51
2022-01-20 22:33:57
How to Make Friends During Covid-19