Head of Creator Partnerships, Video Creators
We're We3 👋
A technology company focused on making it easier for adults to make genuine new friends.
How 🤖
We use social science and AI to privately match our users into highly-compatible groups of 3 people.
Why 💡
The strongest predictor of your overall well-being is not beauty, health, social status, or even wealth—it's the quality of your close relationships. However, making new friends as an adult is really, really hard. Sadly, as a society, we're growing increasingly isolated, and it's killing us.
Our mission is to make the world happier, healthier and more meaningful through friendship.
---
We3 is looking for a world-class Head of Creator Partnerships for Video Creators who will work closely with our CEO to grow We3's creator partnerships. This well-connected, energetic go-getter will be responsible for identifying and establishing strategic partnership opportunities with key creators.
We're a Startup 🚀
We're an unfunded team of 2 people who like to get things done. Without any funding, we've already reached almost a million people.
As an early member of the team you'll help us build a high-performing team of people who proudly work on bringing happiness and meaning to listeners around the world.
Competitive salary.
Stock options.
Flexible hours.
Ulimited PTO.
Julian Ilson, Founder & CEO - Email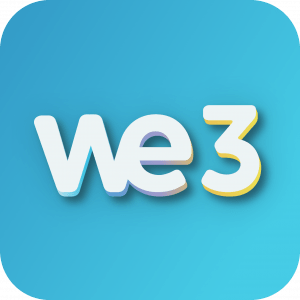 Radio & Podcasting, Creator Economy, Software Development, Social Networking, AI, Mobile app, Psychometrics